Prank Text Websites
There are prank text websites where you can send a message to a recipient without revealing your address.
One option is to get a new number and send the message from it. But, getting a new number could be pretty inconvenient. Also, you cannot use the same number for multiple pranks.  What were your options then?
Thankfully, there are some websites that allow you to send anonymous and prank messages free of charge. Here is a quick rundown of some of the top SMS spoofing sites.
You can use them to send messages to customers in your mailing list without spamming them and for free.
SendAnonymousSMS.com
This is, by far, the most widely used website for sending anonymous or prank text messages to others. More than a hundred thousand messages are sent daily from this site, making it one of the biggest of its kind. What's really good about sites like these is that you can send messages to any country you desire. You are not restricted to your own country. All you need to do is choose the preferred location and you are all set to go.
TextForFree.net
If you wish to send prank messages to any mobile subscriber in the USA, TextForFree is the website you must definitely try. The good thing is that the site does not disclose your phone number to the recipient. Also, it asks for your phone number but does not start sending spam or unsolicited messages to you. It is totally free of charge. Each text message can include up to 140 characters, as is the norm with normal SMS services.
Textem.net
This is another prank/anonymous text messaging website that allows you to send messages to mobile phone users in the United States. The website lets you pick the mobile carrier of your choice before sending messages. This website is completely free and you can send as many messages as you want of any length. You can also block a particular number from sending you text messages.
SeaSMS.com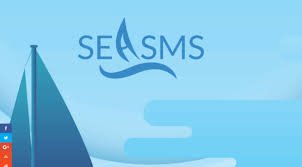 Want to send text messages to anyone across the world? Seasms.com is the website you would want to use. What's really cool is that you can send SMS as well as SMS to anyone anywhere in the world and you don't even need to register. The SMS service is free. However, if you desire to send bulk SMS messages, you can buy one of the messaging packages starting at $20. With the paid service you will be able to upload the excel file and also add the custom fields.
TxtDrop.com
This is another great site to send pranks or anonymous text messages at no cost. This site allows you to send text messages to users in Canada and the USA. The service is easy to use and sends messages instantly to the intended recipients.
You can send messages without registering on the website. All you need to do is provide your email address and the mobile number of the recipient. TxtDrop.com has a feature that allows you to integrate its web app into your website. This lets your website visitors send the text message to you directly from your website.
AnonTxt.com
This is also one of the most widely used websites to send prank text messages. The website lets you send anonymous text messages without revealing your identity. The layout of the website is very simple and makes for a very user-friendly interface. The messages are delivered instantly to the recipients. The text messaging service is totally free and you do not even need to register. However, the website can only be used to send text messages to users in the US and Canada.
SMSflick.com
This is another website that can be used to send anonymous text messages. The layout of the website is very simple, making it extremely easy to use. The site does not disclose your identity to the recipients.
What is more awesome is the fact that, unlike most other sites, you can send messages worldwide. There is totally no need to register on the site; you can start sending messages instantly. SMSflick.com has been rated as one of the best prank sites in the world.
Free Send SMS (afreesms.com)
Like the other text messaging websites, Free Send SMS also lets you send free and anonymous SMS messages to the desired recipients. Free Send SMS allows you to send free text messages to almost all the countries of the world. No registration is required to send the messages.
AllFreeTexting.com
If you are thinking about playing a prank on a family member or friend, you can use AllFreeTexting.com to send anonymous text messages.
The website makes sure that your identity and phone number are not revealed to the recipient unless you want to. All you need to do is choose the country where you wish to send the message and type in your message.
ArmSMS.com
ArmSMS allows you to send anonymous SMS messages to anyone around the globe. You can also share the messages on the website. Unlike the other websites, you can choose from one of the preset messages.
There are messages for common occasions such as New Year, Christmas, Valentine's Day, and more. Each message can be of up to 160 characters and you can choose either Latin or Unicode encoding.  You can send messages longer than 160 characters but they are broken in parts.
SMSGang.com (some options are not free)
This website is different from others because it can figure out where you are and change the services to fit your area. SMSGang.com allows you to send anonymous text messages, but it is not free. You will need to buy a pin code using one of the payment methods to send messages.
However, it does allow you to send some sample messages. It is a great site for sending fake messages. The recipient will not get to know that they received the message from a website. There is a 'From' section where you need to enter the phone number that you want to fake as the sender. To the recipient, it will appear that the message has been sent from the number entered in the 'From' field. This is a unique service not available on other sites.